Crooked teeth can not only leave you self-conscious about your smile, but can also lead to serious oral health issues.
At Bailey Dental Group in Richmond, MI, we provide traditional orthodontics and Invisalign® for patients who want a straighter smile.
Can orthodontic treatment help you achieve the smile of your dreams?
Crossbite
Malocclusions
Overbite
Rotated Teeth
Teeth Grinding
Underbite
So why should you consider orthodontic treatment?
Realigning Your Bite
Can Improve Your Comfort and Oral Health
Improved Confidence
Straightening your smile can often help you feel more secure in your appearance. Orthodontics such as braces and the Invisalign system can help you achieve a functional bite and straighter teeth. Once you have corrected your misalignment issues, many patients feel much more confident in sharing their new smile with the world.
Multiple Treatment Options
Dr. Cynthia E. Bailey and her team of dental professionals offer orthodontic options with allow us to develop a treatment plan that suits your needs and lifestyle. Whether you want to straighten your teeth discreetly with clear aligners or require a more complex adjustment, our Richmond, MI, office can help you achieve your goals.
A Healthier Smile
While it is easy to see the cosmetic effects of crooked teeth, there are many other dental issues that can arise from misaligned teeth. Patients can experience excessive tooth wear, jaw pain, and a range of other uncomfortable effects. Orthodontics not only provides straighter teeth but can improve the health and comfort of your smile.
We Put Our Patients' Needs First
"Great dentist! My family and I have been going to Bailey Dental Group for over 15 years and will never go anywhere else! Dr. Bailey and her staff always put your needs first and give you the best options for your dental treatment... Even now, living out of state, I still fly home for dental treatment. If you want excellent quality care, go to Bailey dental group."

Alexis B.
We have solutions for virtually all orthodontic needs...
Take a look at how braces work...
Trays or Aligners
Headgear
Clear Braces
Ceramic Brackets
Braces
Correct Moderate to Severe Misalignment
When most people think of orthodontics, they think braces. Not only are braces a versatile and proven method of treatment in the field of orthodontics, but they also offer patients suffering from moderate to severe alignment issues an effective way to treat their dental issue. If you are considering orthodontics, a visit to our Richmond, MI, office can help our dentist determine the best plan of action to meet your unique needs.
While the thought of wearing bulky metal braces may make you think twice about treatment, the longterm oral and overall health benefits can be life-changing. By correcting moderate to severe misalignment, you can enjoy a beautifully symmetrical smile boosting your self-confidence. Your new smile will also be easier to maintain, minimizing your risk of gum disease and decay.
Invisalign is another common orthodontic treatment...
Invisalign
A Discreet Alternative to Braces
For patients at our cosmetic dentistry practice who have mild to moderate misalignment issues, Invisalign offers a virtually invisible alternative to traditional braces. Using a series of custom-crafted clear plastic aligner trays to gently adjust the contours of your smile, Invisalign is preferred by teens and adults who are interested in a straighter smile without the bulky and unattractive appearance of metal braces.
This innovative treatment process offers a number of advantages over traditional braces for patients that qualify. Fabricated to comfortably fit your smile, the aligner trays have smooth edges that will not rub, snag, or irritate the delicate soft tissues inside your mouth the way braces can. Since the trays are removable, patients can continue to enjoy all of their favorite foods without worry. They also allow patients to continue to brush and floss their teeth normally so that they can maintain a bright smile and optimal oral health.
Invisalign is not for everyone. You must be committed to wearing the aligners for at least 20 to 22 hours a day, otherwise, the system will not work. For those who can dedicate the time and discipline to wearing the aligners for the required amount of time, Invisalign can transform your smile in just 12 to 18 months, which is a reduced timetable when compared to traditional orthodontic options.
Orthodontics at Bailey Dental Group
Our Richmond, MI, cosmetic dentistry practice provides comprehensive oral care for your entire family. Dr. Cynthia E. Bailey has advanced training in the field of orthodontics so you may not need to see an expensive orthodontist in order to get the dental care you need for straighter teeth and a more functional bite. From cleaning and general exams to orthodontics, our team of compassionate dental professionals is here to support you and your family's oral health.
To learn more about orthodontics or to schedule an appointment at our Richmond, MI office contact us online or call: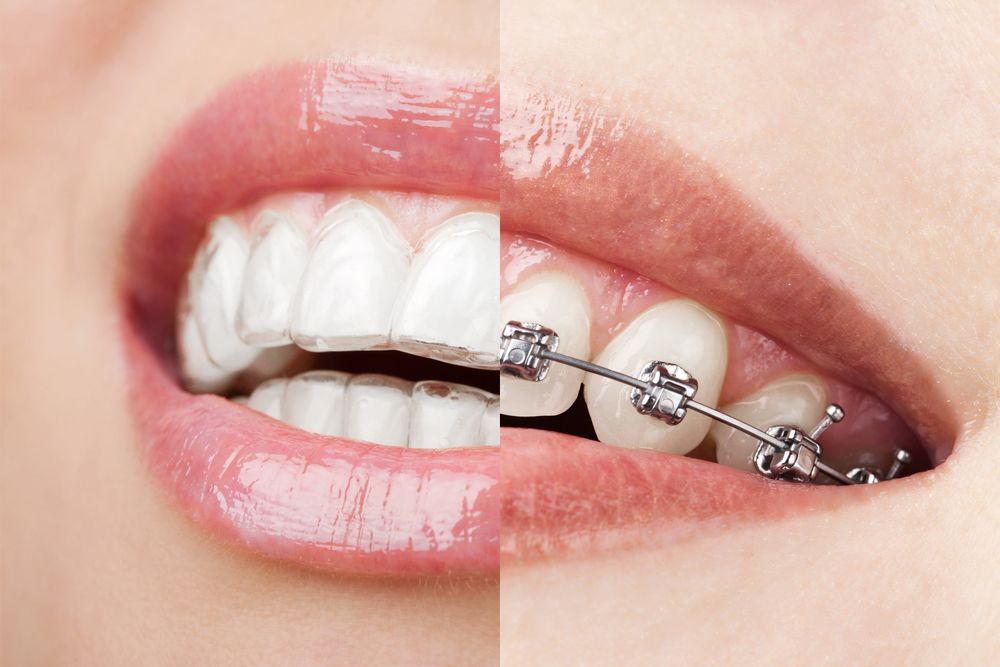 "Courteous and Friendly"
5 Star Google Reviews
The staff here is wonderful. If you have any questions. They will explain and help you. When I go I get a little nervous. You walk in and they Greet you with a smile. Makes you relax and comfortable. That what I like the most. Never had that before. Thank you Bailey Staff and most of all Dr Stacy
View On Google
Just had my teeth cleaned today. Everybody here was exceptional,courteous and friendly.
I would recommend Bailey Dental to my friends and family. Thanks for the great care.
View On Google
We use advanced technology for more precise results...
State-of-the-Art 3-D Imaging
At our Richmond, MI, office, our orthodontic planning procedure uses a combination of the latest state-of-the-art dental imagining technology. Using CBCT scans, digital x-rays, and digital impressions to create a three-dimensional model of your smile, Dr. Bailey can see how your upper and lower jaws interact in order to plan your orthodontic treatment.
Patients who are undergoing orthodontic treatment with braces, this information allows Dr. Bailey to make the necessary adjustments needed at every periodic visit to our dental practice with the utmost precision.
For patients who qualify for Invisalign treatment, Dr. Bailey and her team will forward this detailed model to accurately plan out your custom-crafted series of clear aligner trays.
You may not need to see an orthodontist...
We Can Handle Most Misalignment Issues
By offering multiple types of orthodontic options, our team can address a wide range of concerns involving your bite and the alignment of your teeth. For more complex cases, though, we may need to refer you to an orthodontist. During a visit to our Richmond, MI, office, we will discuss your orthodontic treatment plan so we can determine the right course of action for your unique needs.
If it is determined you need to be seen by an orthodontist, we can arrange a referral. We work with some of the finest orthodontists in the area so you can rest assured you will receive friendly and compassionate treatment.